We are excited to be a part of a great opportunity to share timely messages on topics that touch many of these heartfelt questions. John Bradshaw, of It Is Written, will be speaking for 10 nights online, Starting Friday, October 9. Monday nights and Thursday nights are off. He will share at 7 pm EST. The message will be available On Demand after that (you can watch it at any time).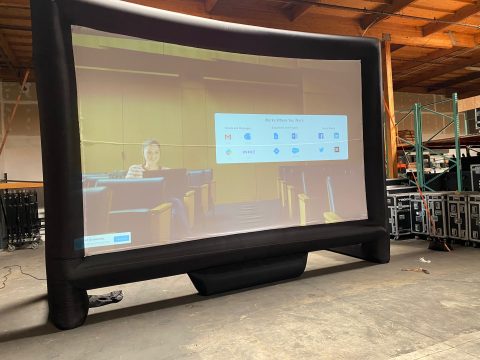 We are doing more though than a virtual experience. For those that are looking for an in-person event, we will be providing an amazing one. Each night at 7 pm, PST, We will have our outdoor space lightened with our hanging lights from the canopies, and a large 20 foot screen that will easily be seen by all in the dirt parking lot.
Invite family and friends and refer them to whichever option is better for them. If they are watching online have them register here: https://answersinprophecy.com.